This past weekend, YIKES had the pleasure of being a sponsor for WordCamp Philly. WordCamps are informal, community-organized events that are put together by WordPress users. Everyone from casual bloggers to core developers can participate, share ideas and get to know each other.
This year nearly 400 were in attendance on Saturday to navigate through over 30 different sessions that covered everything from the basics of setting up WordPress to automating theme development.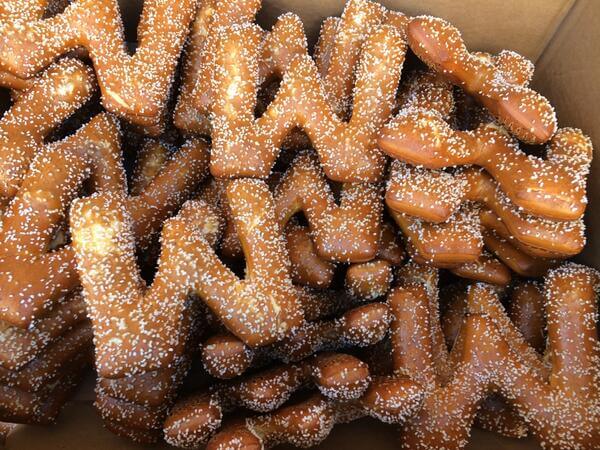 Friday kicked off the weekend with the speakers dinner at Moriarty's in center city. This was an opportunity for all those presenting to meet one another or perhaps catch up from previous WordCamps. On Saturday morning the events began bright and early at 8am. This year WordCamp was held at the University of the Arts in Philadelphia. Attendees were greeted with "W" shaped pretzels from Center City Pretzel factory in South Philadelphia! Ice cream straight from the famous Franklin Fountain in Old City ended up being the perfect afternoon treat. Attendees got to sample a variety of flavors of the local favorite.
WordCamp is typically broken down into four different tracks: User, Power User, Designer, and Developer. This year also included two breakout panels and a keynote address from Helen Hou-Sandi. Helen is the Director of Platform Experience at 10up, a WordPress core committer and the WordPress 4.0 release lead.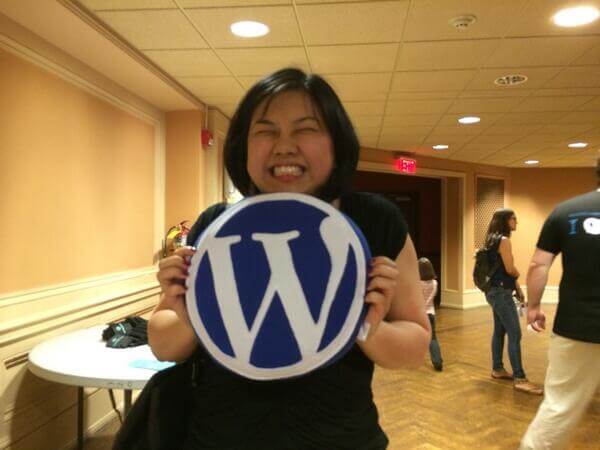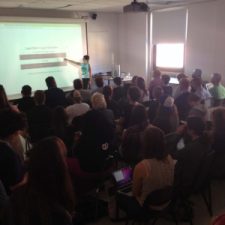 YIKES, Inc. co-owner, Tracy Levesque, gave her presentation "6 Ways to Up Your Theme Game" as part of the Designer track. There were many presenters and all were great. It was a full house for most sessions. If you are curious about the other presentations, the day's schedule is still online. Search #WCPhilly on social media for great tips and tricks!
The day ended with a farewell from the organizers, Brad and April Williams, Doug Stewart, Reed Gustow and Liam Dempsy. We want to thank them and all the volunteers for their hard work organizing a great event.
After the closing remarks it was off to the Girl Develop IT and YIKES happy hour at Khyber Pass Pub. Can you say bacon grease popcorn? Yum! They provided great cocktails, beer and snacks for a hungry bunch. Everyone got a chance to catch up from the day and get ready for the after party at Buffalo Billiards. Drinks were poured, pool was played, and friendships were solidified.
Sunday was Dev Day and was held at City CoHo Philly Nexus. Dev day is a chance to contribute to projects and WordPress core. Here Tracy and a team of brilliant people got to work on the WordPress training initiative.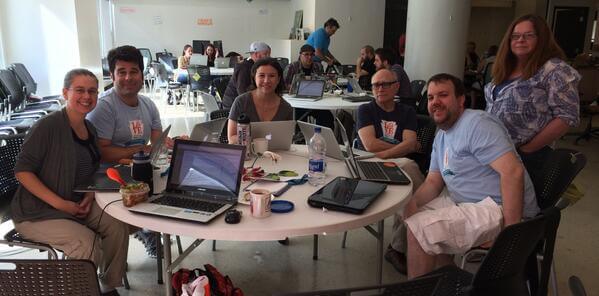 And that is a wrap from WordCamp Philly 2014. We will see you next year!