YIKES, Inc. observes the triple bottom line: people, planet, profit.
A sustainable business since 1996, YIKES is a Philadelphia company dedicated to social responsibility and sustainable business practices and is committed to building a more socially, environmentally and financially sustainable local economy.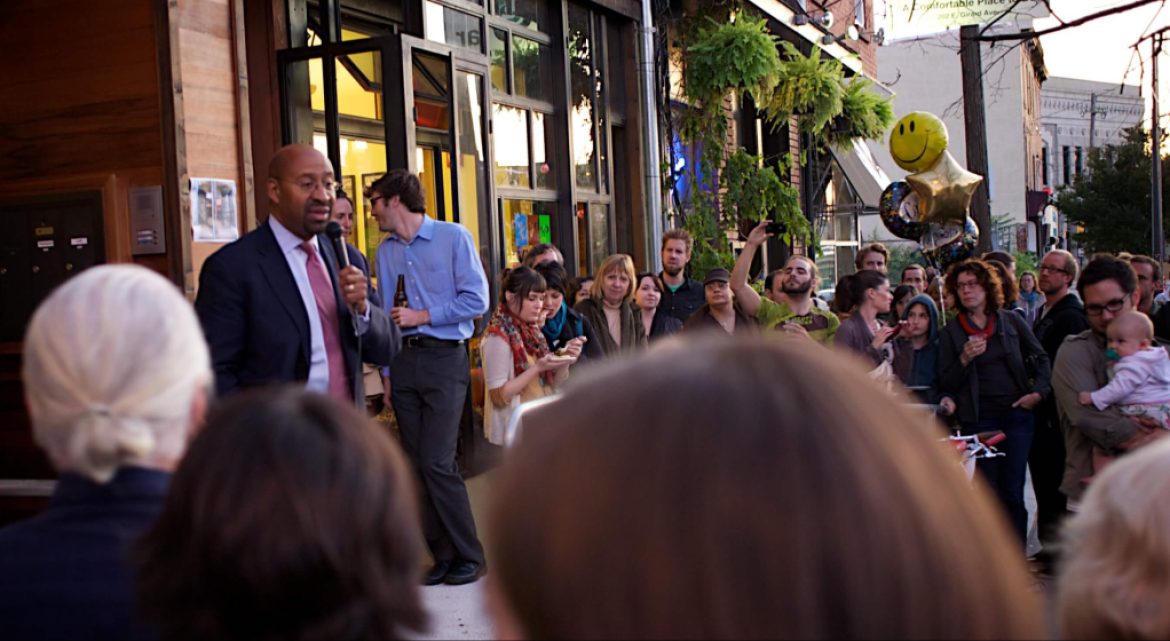 YIKES is proud to have earned B Corporation Certification having successfully completed B Corp's screening process and recertifications since 2010 and is a member of the Sustainable Business Network of Greater Philadelphia.
The YIKES office is located in a LEED Platinum certified building and is powered by 100% Renewable electricity through The Energy Cooperative. YIKES recycles and composts office waste and prints promotional materials on recycled paper with soy ink. The YIKES office uses green cleaning and paper products and is also a 100% Replanted office.
YIKES has a Volunteer Time Off (VTO) in its list of employee benefits. The purpose of this is to support activities that enhance and serve the communities we live and work in. The intention is to participate in giving back and allow employees to share in supporting the community. At the same time, YIKES recognizes that participating in these sorts of activities enriches the lives of its employees.
B Corporation and Benefit Corporation

At YIKES, we believe that business can change the world for the better. We are dedicated to building a more socially, environmentally, and financially sustainable local economy. Being a Benefit Corporation allows us to prove commitment to our values and beliefs as a business.

Mia Levesque, Co-Founder of YIKES, Inc.
YIKES, Inc. is thrilled to be part of the B Corporation community. Being a B Corporation allows us to share our philosophy of the power of business to do good. YIKES, Inc. has an excellent reputation for conducting its business activities with integrity, fairness, and in accordance with the highest ethical standards. YIKES, Inc. was recertified in March 2018.
We recognize the potential to participate in creating a way for businesses to leave a positive environmental footprint and are excited to be a part of a national movement toward responsible and sustainable business practices. Being a part of a local living economy has always been a priority for YIKES, Inc.
Putting the "Benefit" in Benefit Corporation
In 2013 YIKES, Inc. was among the first companies to become a Pennsylvania Benefit Corporation. Being a Pennsylvania benefit corporation further solidifies YIKES, Inc. position in the marketplace as a conscious organization.
By law, Pennsylvania Benefit Corporations must produce a "material positive impact on society and the environment." The following report detail YIKES' numerous positive impacts on people, the environment and the community.
Our LEED Platinum Office

Our LEED Platinum office is located in a storefront belonging to a pair of buildings with a unique history. The buildings are located at 204-206 East Girard Avenue on a main commercial corridor in the Fishtown section of Philadelphia.
Several years prior to YIKES moving in on August 1, 2011, the buildings stood vacant, blighted and deteriorating. In July of 2010, YIKES owners, Tracy Levesque and Mia Levesque, purchased the buildings and in the following year they underwent a complete green renovation. A goal was set of bringing the buildings to LEED Platinum status, the highest level of certification of this green building certification system.
YIKES is excited to be a part of the revitalization of the Girard Avenue commercial corridor in Fishtown. Since its inception in 1996, YIKES has been dedicated to sustainable and green business practices. The opportunity to build and occupy a LEED-certified office is a dream come true for us.