October 1, 2022 – YIKES, Inc. is pleased to announce the acquisition of its plugin division to EH Dev Shop. After 11 years, YIKES Plugins will be moving to their most logical new home, under the leadership of Evan Herman.
In 2011 YIKES, Inc. developed the first version of our free Easy Forms for MailChimp plugin with the development expertise of Evan, an employee at the time. YIKES, Inc. went on to develop a suite of plugins, including our most popular plugin, Custom Product Tabs Pro, which adds saved custom tabs to products in WooCommerce.
As a professional WordPress design and development agency, YIKES, Inc. became a WP VIP agency partner in 2019. YIKES, Inc. has since been returning to fully focusing on our agency clients and their post-pandemic website project needs.
Evan Herman is an experienced, passionate WordPress developer. He contributes to multiple WordPress teams as a Core Contributor, Plugin Developer, Translation Contributor, and WordCamp Speaker.
We couldn't be more thrilled to have EH Dev Shop taking over our plugins. This acquisition brings these plugins full circle, giving them a new but familiar home where they can continue to grow and thrive for current and future customers.

Mia Levesque, Co-Founder, YIKES, Inc.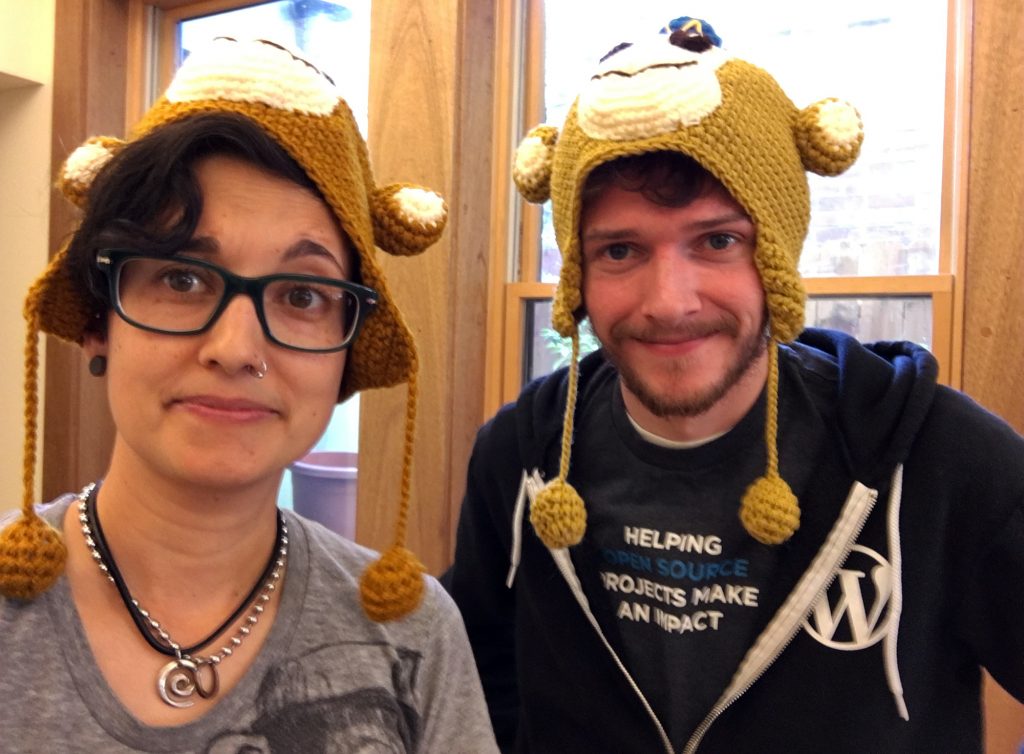 EH Dev Shop will acquire the following plugins:
Custom Product Tabs Pro
Easy Forms for Mailchimp
Popups for Easy Forms for Mailchimp
Form Customizer for Easy Forms for Mailchimp
Incentives for Easy Forms for Mailchimp
GDPR Compliance for Mailchimp
Custom Product Tabs for WooCommerce
Pictured, Tracy Levesque and Evan Herman, 2015
We would like to thank all our customers who have used and supported our plugins over the years. You will remain in excellent hands with EH Dev Shop.