By Jodie Riccelli
Tech Mix It Up: A Diversity Networking Affair
Monday, April 7, 2014 – 5pm to 8pm

Philly Tech Week 2014 presented by AT&T is a week-long celebration of technology and innovation taking place April 4–12, 2014. This year, a group of like-minded individuals, joined together to host a networking affair to celebrate diversity within the tech community.
This event brings together tech people from diverse backgrounds including race, ethnicity, members of the LGBTQ communities and people with disabilities. We invite you to help us make a more creative and innovative tech community by joining the conversation.
There will be food, drink, music, games, prizes and a chance to network with some of the best and brightest diverse people the Philly Tech Scene has to offer.
Let's crack the brogrammer code!
Our goal is to engage a network of individuals who are willing to support the mission of diversity in the tech community. Through events such as this we hope to encourage businesses, individuals, volunteers, and the community to get involved and support our mission.
*ASL interpreters provided
Premier Sponsors: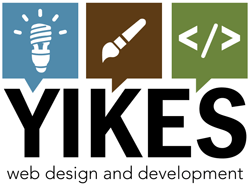 Platinum Sponsors: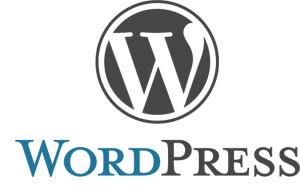 The WordPress Foundation wordpressfoundation.org
Automattic automattic.com
Chovanes Law LLC
Gold Sponsors
–O'Donnell & Naccarato
Food and Drink Sponsors
– Cedar Point Bar and Kitchen
– Khyber Pass Pub
– Philly Fair Trade Roasters
– Mugshots Cafe
– Spodee
– Philadelphia Brewing Company
– Betts Gourmet Cheese Spread
Prize Sponsors
– Uber
– Bishops Collar
– Mirror Image Media
– WP Engine
*Zero waste event made possible by Bennett Compost
We've partnered with Uber to offer all new users a free ride, up to $20, using the promotional code TECHINCOLOR.
We also want to thank many of the media outlets who are supporting this event:
Philadelphia Weekly – 10 Can't Miss Happenings at Philly Tech Week
uwishunu – Our Guide To Philly Tech Week, Returning April 4-12 With More Than 100 Events Across The City, Including A Massive Game Of Tetris On The Cira Centre On Saturday, April 5
Philly 360 – 11 Must-Hit Events For Philly Tech Week – April 4 -12
CBS Philly – Guide To Philly Tech Week
Philadelphia Generocity – Our Social Impact Guide to Philly Tech Week 2014
Philadelphia Weekly Blog – Last night's #techInColor mixer chipped away at "cracking the brogrammer code"