Certified B Corporation Since 2010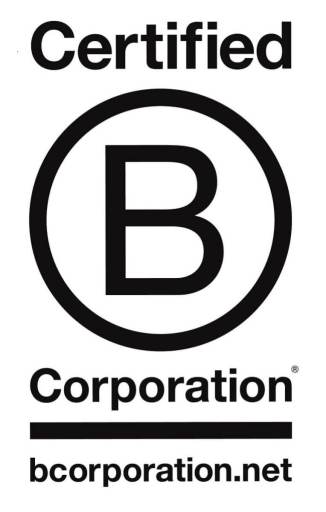 At YIKES, we believe that business can change the world for the better. We are dedicated to building a more socially, environmentally, and financially sustainable local economy. Being a Benefit Corporation allows us to prove commitment to our values and beliefs as a business.

Mia Levesque, Co-Founder of YIKES, Inc.
YIKES, Inc. is thrilled to be part of the B Corporation community. Being a B Corporation allows us to share our philosophy of the power of business to do good. YIKES, Inc. has an excellent reputation for conducting its business activities with integrity, fairness, and in accordance with the highest ethical standards. YIKES, Inc. was recertified in March 2018.
We recognize the potential to participate in creating a way for businesses to leave a positive environmental footprint and are excited to be a part of a national movement toward responsible and sustainable business practices. Being a part of a local living economy has always been a priority for YIKES, Inc.
YIKES, Inc. won the B Corporation B the Change, Most Inspirational Project Award and was twice named to the B Corporation Best in the World for Workers list.
Pennsylvania Benefit Corporation Since 2013
Putting the "Benefit" in Benefit Corporation
In 2013 YIKES, Inc. was among the first companies to become a Pennsylvania Benefit Corporation. Being a Pennsylvania benefit corporation further solidifies YIKES, Inc. position in the marketplace as a conscious organization.
By law, Pennsylvania Benefit Corporations must produce a "material positive impact on society and the environment." The following report detail YIKES' numerous positive impacts on people, the environment and the community.